Getting paid to watch Ads, is that actually a thing? Yes, indeed. It's the most highly rated form of Ads as reported by eMarketer.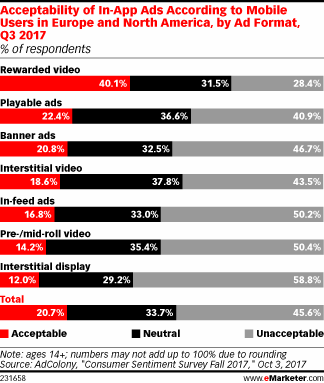 In fact, the highest rated Ad Format in Q3 2017 by eMarketer research respondents is Rewarded Video followed by another form of rewarded video, Google calls "Playable Ads".
Compared to the paltry 14% acceptability for pre-roll/mid-roll, rewarded videos are 3 times more acceptable.