Apps generated upwards of $60B in revenue in 2017. Here is a split of the revenue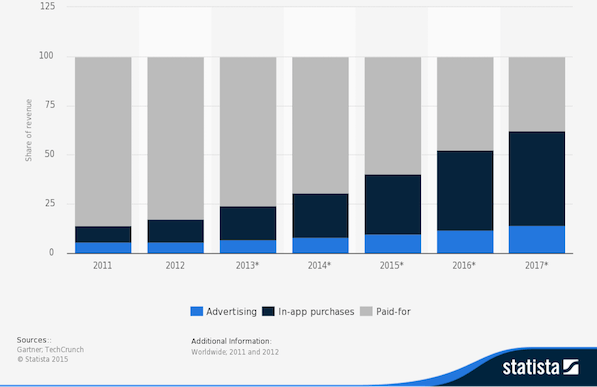 Apps are generating multi-billion in revenue, what is the split between Ad revenue, in-app purchases?
Within the Ad segment how did the different formats of Ads play out –
As you can see, 56% of the app revenue is from Ads, 39% is from in-app purchases.
How big is the rewarded ads business? $100M? $1B? $10B?